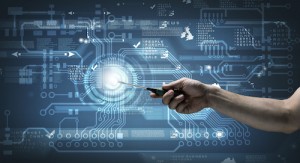 Enroll Now in the Advanced Schematics Course!
The Samurai Tech Academy is thrilled to announce that the long-awaited Advanced Schematic Analysis and Troubleshooting (ASAT) training course is finally open for enrollment! Master the troubleshooting principles taught in the ASAT course and you will be empowered with the skills and knowledge to troubleshoot any appliance!
With a dozen new Samurai-original presentations, the ASAT course distills down years of the Samurai's battle-hardened experience and training into sweet nectar that appliance techs can drink to become Master Samurai Techs! Each screencast presentation has a quiz to help ensure you are mastering the material and to apply what you've just learned. Master the skills and principles taught in the ASAT course and you can troubleshoot any appliance.
In the ASAT course, you will delve deeply into sophisticated and esoteric appliance circuit troubleshooting techniques. You'll learn how to use timing charts together with the schematic to troubleshoot problems; how to use Ohm's Law as a powerful troubleshooting tool to give you a clear understanding of how a circuit works; how to troubleshoot deceptive and tricky open neutral problems; and how to troubleshoot appliances with control boards, including multiple control boards and microprocessor boards.
But wait-- incredibly, there's more! You will also put your newly-found schematic reading and troubleshooting skills to the test in a challenging series of schematic lab exercises where you're given a tech sheet and schematic and then asked a series of quiz questions about them. The quiz is graded instantly.
These lab exercises are a powerful component of the ASAT course because you get to apply the principles you've learned in the screencasts on different tech sheets and schematics. The lab exercises use the actual tech sheets from real appliances and cover various brands (Frigidaire, GE, Whirlpool, Samsung, and Bosch) and appliance types (washer, stacked laundry, range, dishwasher, and refrigerator). The idea is not to give you monkey training on specific appliances, but rather to give you practice at applying the troubleshooting principles taught in the course.
The ASAT course requires a solid understanding of electricity, circuits, and troubleshooting, which can be learned from the Core Appliance Repair Training course or the Basic Electricity Boot Camp (BEBC). The BEBC course is designed for the experienced appliance tech who wants to take the ASAT course but needs the prerequisite thorough training in basic electricity, circuits, and schematics. It is not offered as a stand-alone course, only bundled with the ASAT course. Read here for more details.