Whether you want to track your own progress or that of a tech under your supervision, we have a great "at-a-glance" tool for you!
The Members Area page shows the progress and grades for each course a student is enrolled in. When you log in to MasterSamuraiTech.com this is the page that you'll be taken to first. If you are already logged in, you can just click on your name in the upper right hand corner of the window to get there.
Here's an example of what you'll see at the Members Area.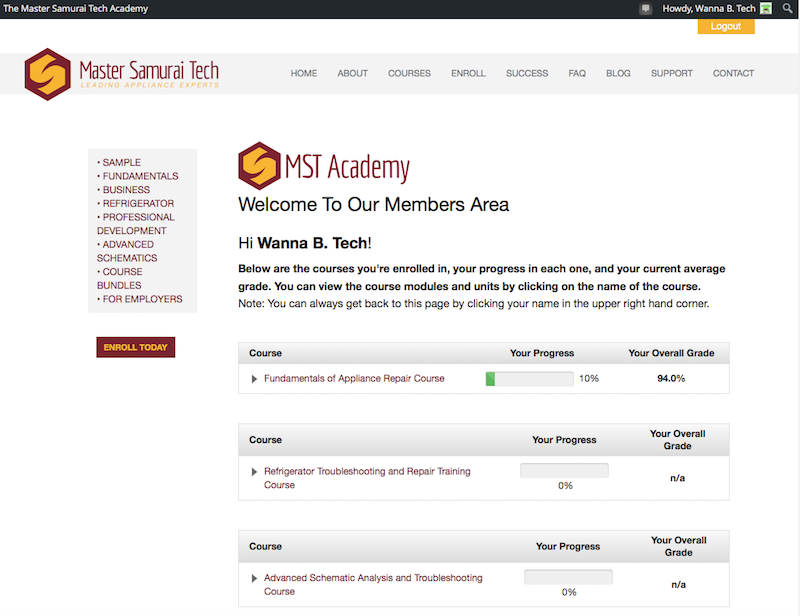 You can get a more detailed report for each course by clicking on the course title.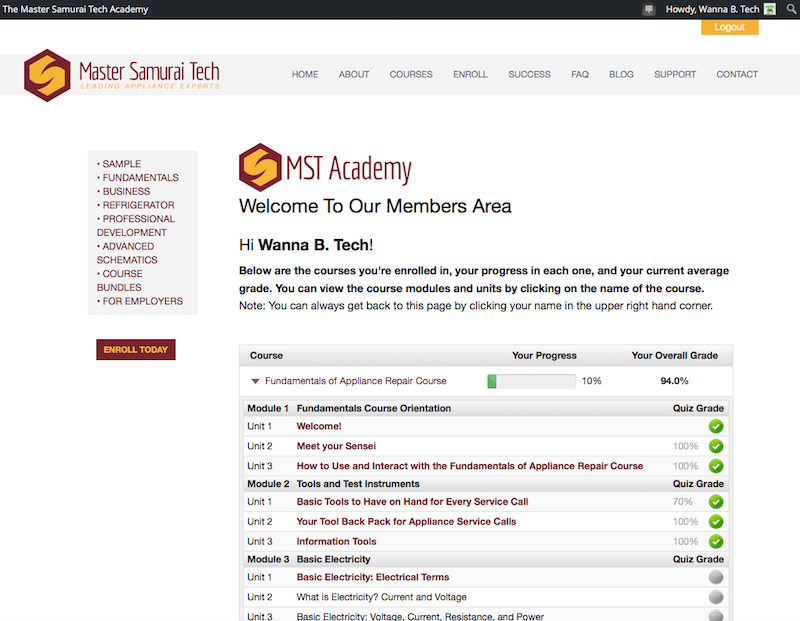 If you are supervising an MST Academy student, then all you need to know is his or her username and password to be able to keep track of their progress and performance.