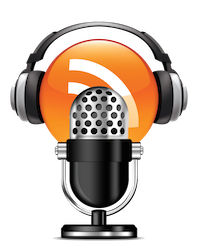 Industry News: an interesting twist in the legal drama surrounding the GE-Electrolux merger. GE's biggest laundry product launch in 20 years: yet another top-loader? Future tech: are ultrasonic dryers on the horizon?
Appliantology News: Traipsing through the various incarnations of the Samurai's online appliance repair forums and groups (first one on the internet in 1997!) right up through the present incarnation as Appliantology.org. Discussion of the various membership groups at Appliantology. Link to blog post that explains the recent change in focus at Appliantology from DIYers to supporting the tech community and the current membership groups: http://appliantology.org/blog/1/entry-831-appliantology-is-changing-with-the-times/
Samurai Live! Have you checked out Periscope? It's a cool way of doing live, spontaneous videos on your smartphone that anyone else and drop in and watch. Your followers get notified when you start shooting and can watch, too. We talk about our plans to use it for sharing live videos from interesting service call situations. https://www.periscope.tv
Linear compressors: The Samurai gives a quick rundown of the three types of compressor motors used today in home appliances: split phase, BLDC, and linear, then explains how linear compressor motors work and how to test them.
Phishing alert: We expose an authentic-looking phishing scam we recently received in our email claiming to be from Samsung. We detail this and also explain phishing in general-- what it is and how to spot it.
Hotel reservation scammer alert: We describe a recent hotel reservation scam where a company calls and wants to book your hotel reservations at a conference you're planning on attending, like an appliance repair training conference. In our case, it was for the upcoming ASTI in Miami.
Podcast: Play in new window | Download
Subscribe: Apple Podcasts | RSS | More