Why should you choose Master Samurai Tech Academy to become a Certified Appliance Repair Tech?
Enrollment
Reasonable pricing. Compared to our competition, we offer the most affordable online courses you'll find anywhere.
In your own time. At your own pace. We all have busy lives. So build your schedule around when you're ready to become a Certified Appliance Repair Technician.
Learn more. Earn more. Our graduates are telling us that our training has helped them to make more money! You increase your earning power when you increase your core knowledge. What you learn applies to the current troubleshooting needs of appliance repair.
Pay for only what you need. At our school, take the course(s) you want and need. Courses are available for individual enrollment or as bundles.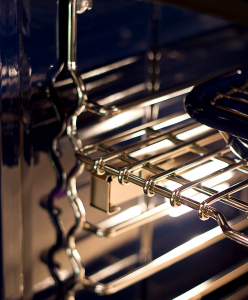 Course Work
Perfect course content. No fluff here. You will learn exactly what you need to become the highly-skilled and fully-qualified professional appliance repair technician you were meant to be.
Improve your skill set. Expert, accurate, comprehensive, and up-to-date online education in appliance repair. The coursework will challenge you, but it will NOT overwhelm you. You can do this.
Powerful online format. Text, audio, videos, presentations, photos, and diagrams lay out the information and skills you need. Automatically-graded quizzes give you immediate feedback and accountability.
Interactive Support. With access to the Samurai via the Student Forums, we are here to help every step of the way in your online training. Attend the Samurai's Office Hours to ask questions and get further, in-depth training on technical topics.
After Graduation
Get a job. Lots of companies want to hire MST Academy-trained techs! Certified Appliance Repair Techs have a better opportunity of being hired than non-Certified Techs.
Pride. We well know that yours is a skilled trade. With our certification behind you, you gain the true sense of accomplishment you deserve.