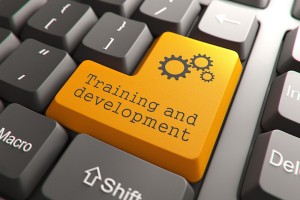 Since we opened our virtual doors in 2014, many small- to mid-size appliance service companies have incorporated the MST Academy into their tech training program.
The convenience and affordability as well as our reputation in the industry is what initially prompts them to give us a try.
The quality of the training and the results they see in their techs' abilities is what then inspires them to continue to enroll more techs in the Academy.
In fact, after vetting several training options, Mr. Appliance, LLC chose Master Samurai Tech to provide technical training to their network of appliance servicers.
---
Do you have inexperienced new hires to train?

Do you have techs with some experience who need to be brought up to speed on circuits, schematics, and troubleshooting?

One of the big strengths of our courses is that they work well for both situations!
---
Most techs need to start with Fundamentals. There is plenty for everyone to learn. Since it is self-paced, techs can move at the speed they need to learn what they need to learn. You can read about all of our courses here.
How long does it take? Anywhere from a couple of weeks to a couple of months, depending on how much time each week they spend on their studies. It's completely flexible.
We provide a lot of advice and tips for how to implement the Academy courses at your company at our Employer's Resource Page. Read that page to get a feel for how it could work for your employees.
Tuition: Each trainee should have their own enrollment so that they can proceed through the course at their own pace and take each quiz themselves. This maximizes their retention of the material and gives employers important feedback on their studies. The tuition fees for each course and our bundles are here. The Tech Bundle is the most popular choice for employee-techs.